Telephony Services
IT Services Company in Miami, Florida
Increase your mobility and stay connected to your business from anywhere
With more employees working remotely, it's often a struggle to maintain uninterrupted communication with employees and customers alike. Use Nextiva Anywhere to connect a single business phone number to all of your devices and increase your mobility without skipping a beat.
KEY FEATURES
Affordability
Network-Based
Easy Setup
Web Portal Management
Universal Features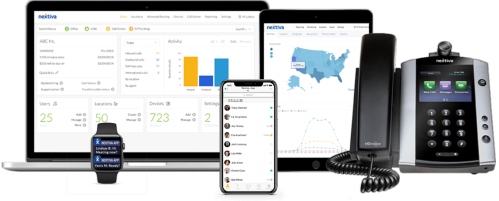 THE FT SOLUTION'S DIFFERENCE
We are here for you, every step of the way. FT SOLUTIONS is committed to providing Amazing Service 24/7 via email, phone, chat, or self-help. With a multi-tiered support team, we will provide help for all steps.
Partner: